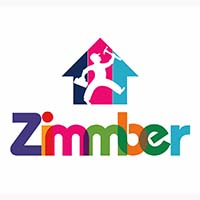 Zimmber is a very popular and heavily funded home service provider. It has carved its niche in this competitive market by training and certifying their professionals. Experienced in providing home improvement services, Zimmber has successfully served several users with its electronic repairing services, plumbing, pest control, laundry, carpentry, AC servicing and many other services. Zimmber also provides on demand driver support even deliver paintings for home decoration.
Life is Easier, When It's Zimmber
From kitchen to clinic, bathroom to bedroom, home decoration to home improvement, Zimmber has showed its excellence through various services. Popular media houses like Economic Times, Techcrunch, and Articleshow have covered the achievement of Zimmber. When it came to technology, it was the magic of BlueHorse that they needed.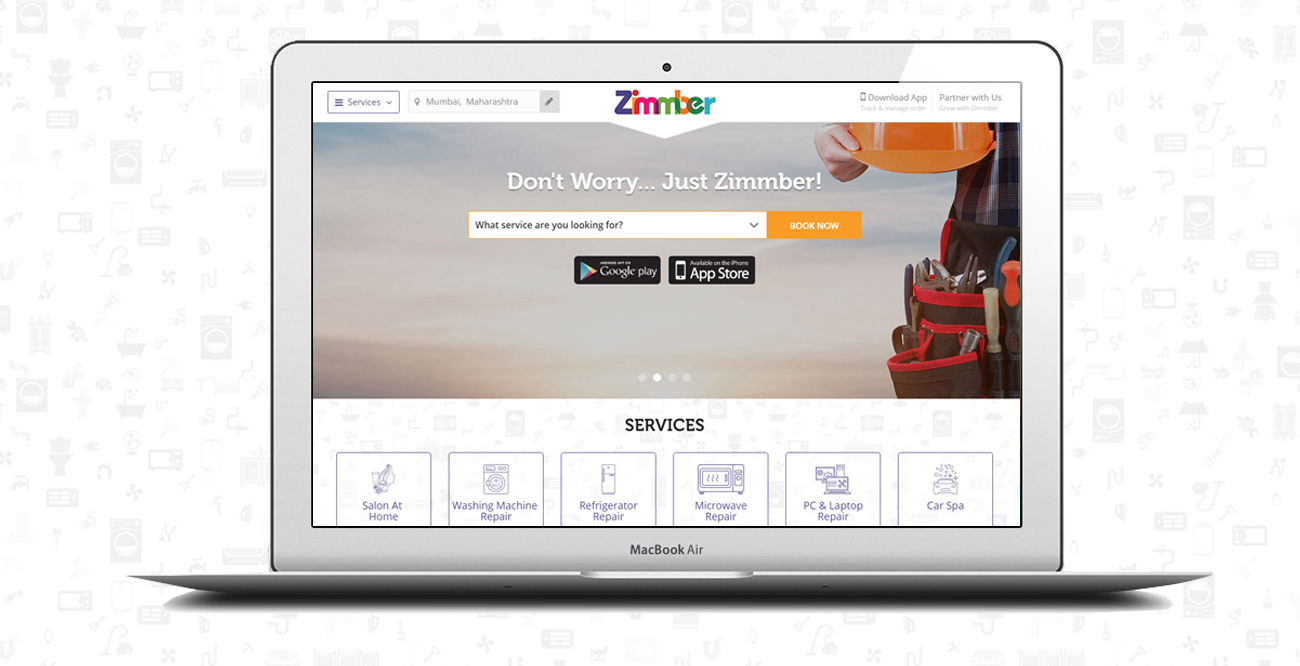 BlueHorse's Creative Touch
With serious experience working with start ups and helping them formulate their idea and turning it into a working mass market product, BlueHorse was contracted to build the back-end, the front-end website, and the Android app for Zimmber. Our job was to understand the requirements, the target audience, the budget, the timelines and take a crack at this. The end result? Investors, media, and customers are loving it.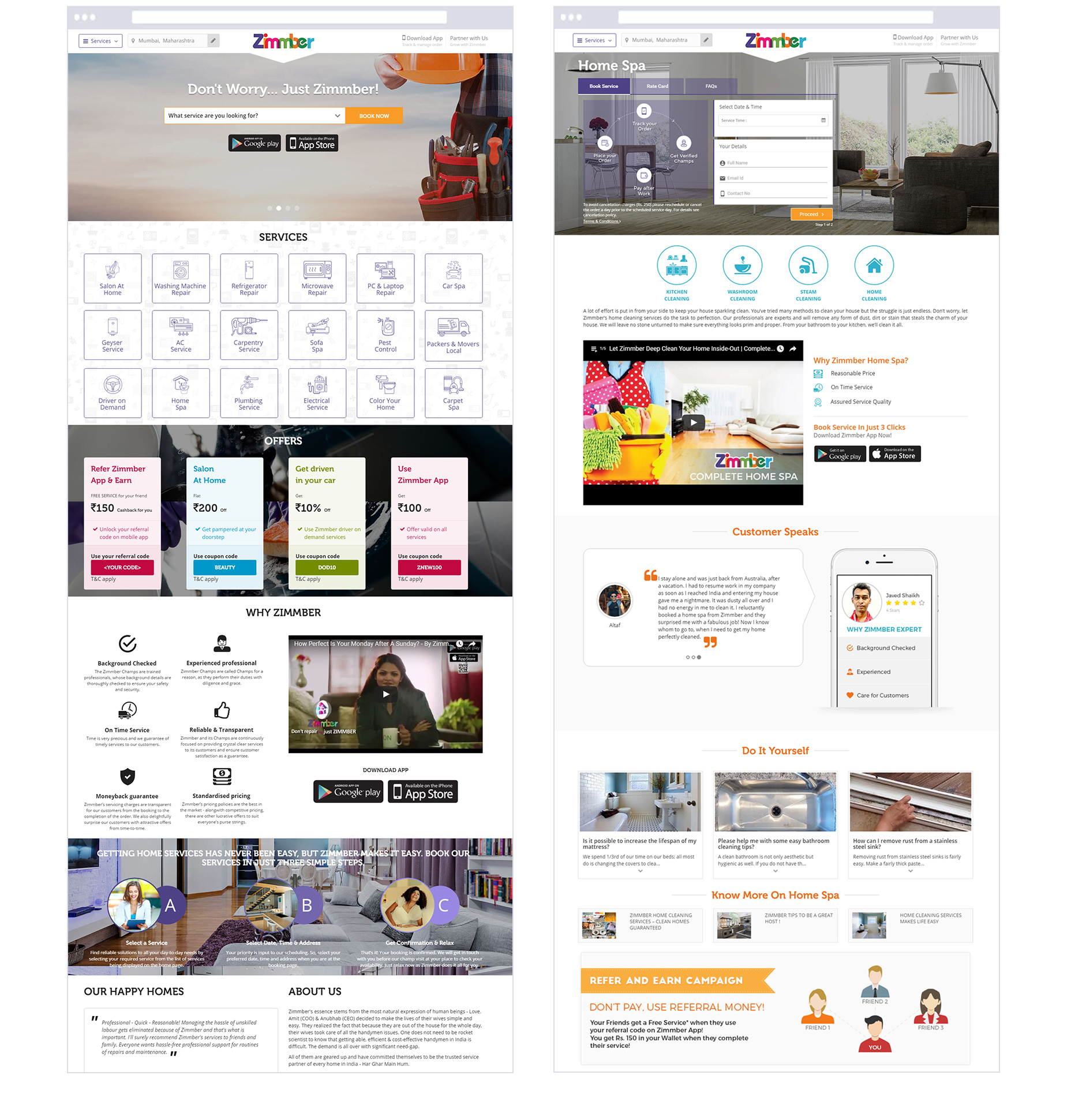 Zimmber + BlueHorse : Trusted Efficiency With Our Technological Excellence
We set about segmenting the services as per popularity and categories, and users can now easily book multiple such services at one go and hit the check out button, all based on their locality. If you're on the mobile app, this happens automatically, of course. The customer facing website is also made SEO/SEM friendly with the links to various services both in the main menu and at the bottom of the main page, along with all the necessary information a customer would need in appropriate parts of the page after thorough A/B testing by our UX experts. Overall, this has been one of our success stories and we continue to maintain and update the product for Zimmber. We're glad to be the technology backbone for many such start ups who are at various stages of success.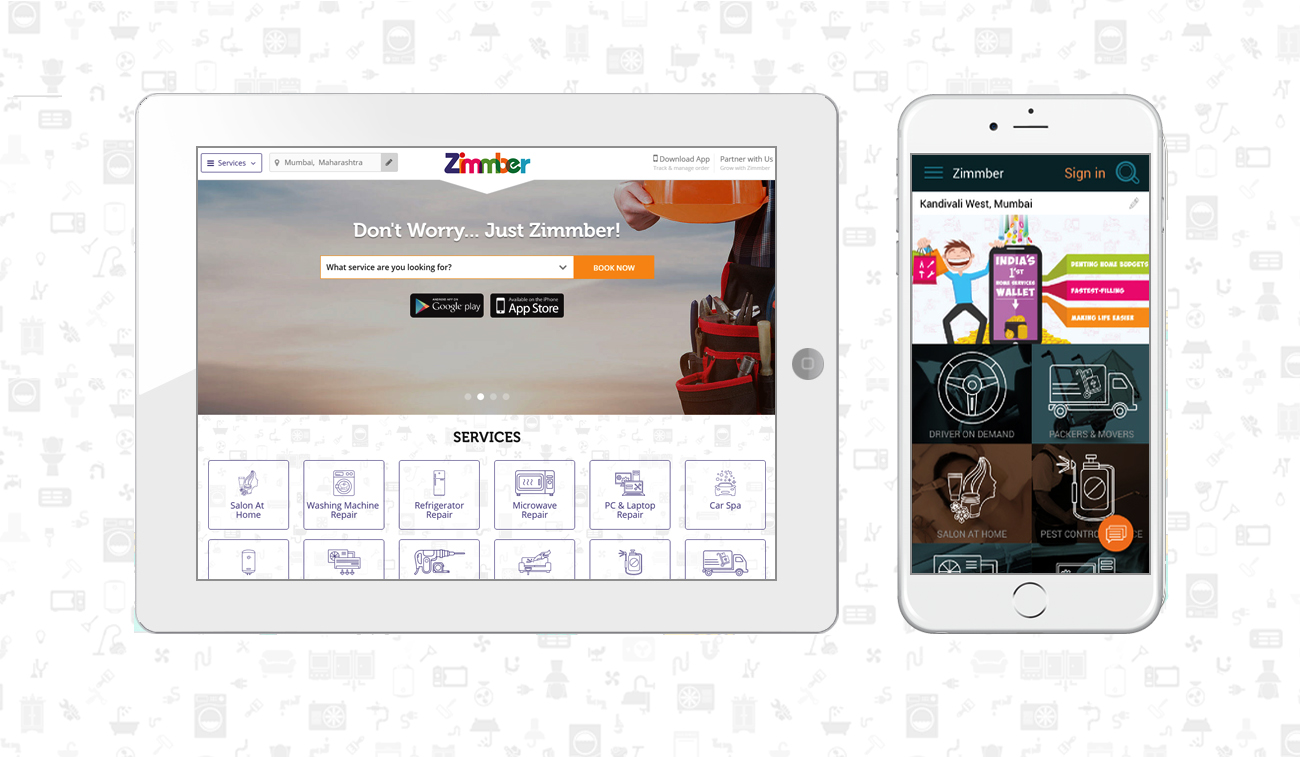 Stay Upto Date With Our Newsletter.