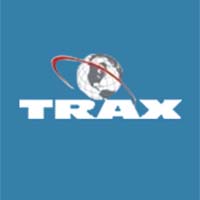 Based in Hyderabad, India, Trax is a very well-established B2B courier/logistics company that has been operating in the same old manner as was carried out in the past. Their operations are all over south India and they have a loyal work force of hundreds of field agents who go to banks, corporates, and so on to pick up and deliver documents, cheques, cash and so on.

The Problem
The issues with the old system was accountability, reliability, and lack of any operational ease. You just have to trust the agents to go to their pick up and delivery locations on time, report on time, claim fuel reimbursement as they please, and in spite of all of this, conflict resolution was still a tedious process. Enter BlueHorse.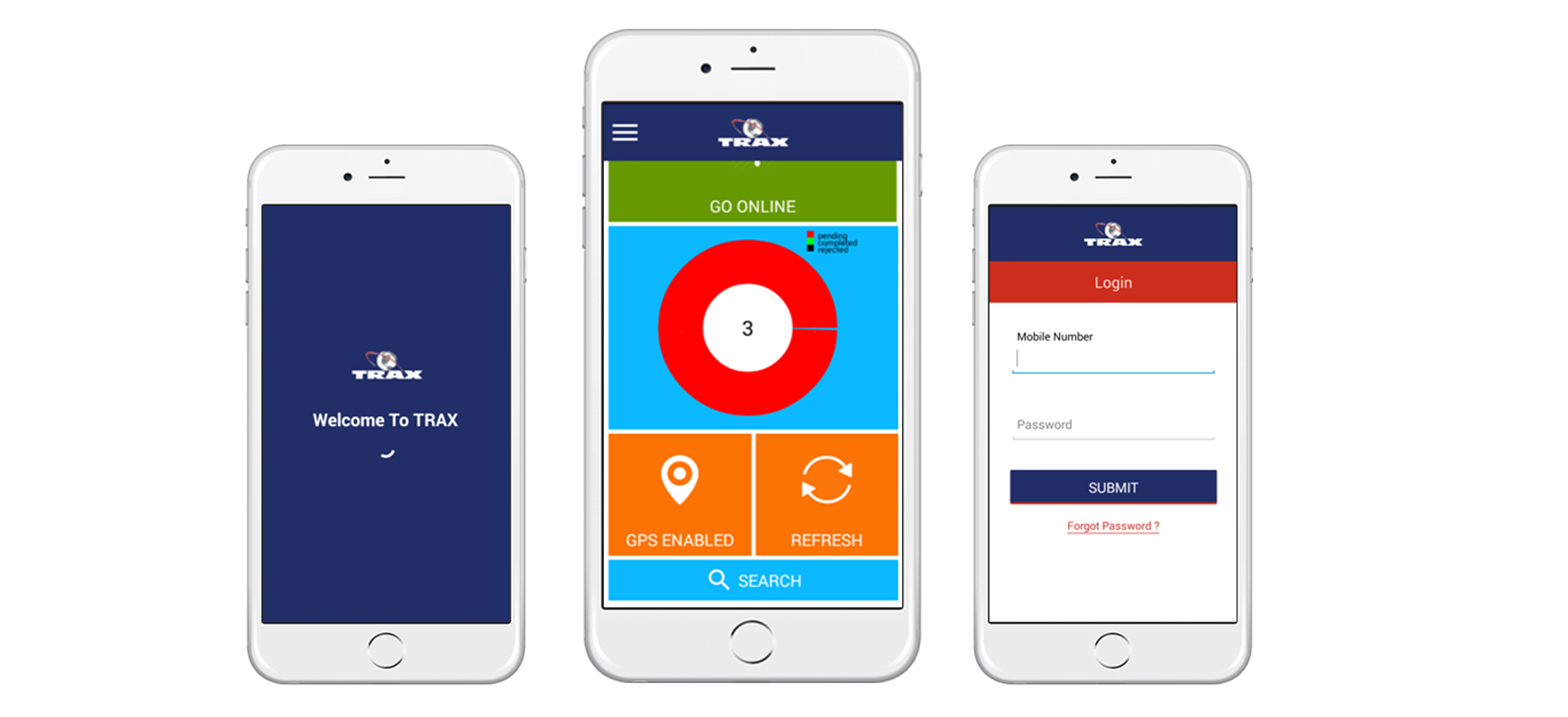 The Right Team For the Right Project
BlueHorse set up a team under an experienced project manager and it included designers, web app developers, and android developers. Designers worked on an admin interface for the Trax admins to create and manage the field agents. The interface allows them to upload and assign tasks every day, track the agents, manage distance travelled, any discrepancies like an agent taking a longer break than intended.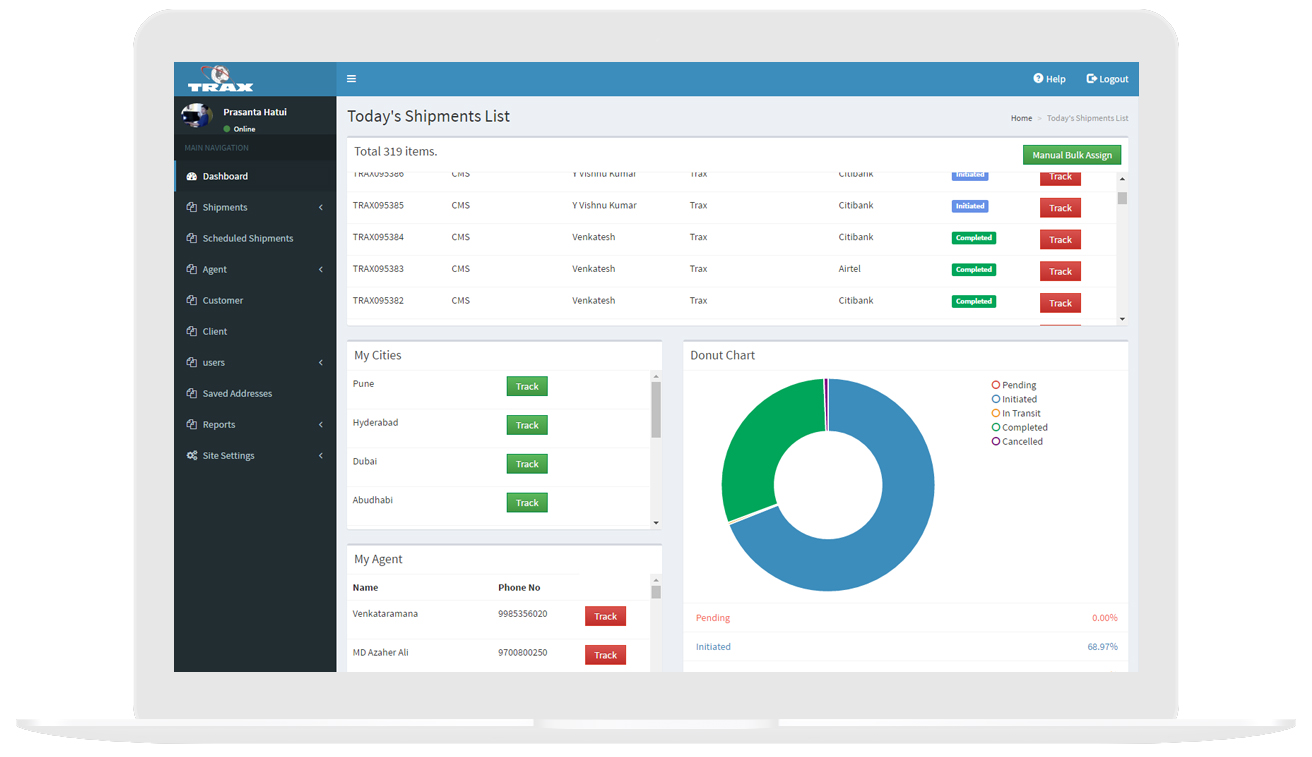 Cheap Android Phones Changing The Way Businesses Work
Mobile phones with the Android OS have become very inexpensive, so an app was developed for the agents to look at their jobs, suggest routes using maps like an Uber driver would, and update their work status. The app was installed on inexpensive Android phone that was purchased by client in bulk exclusively for this purpose.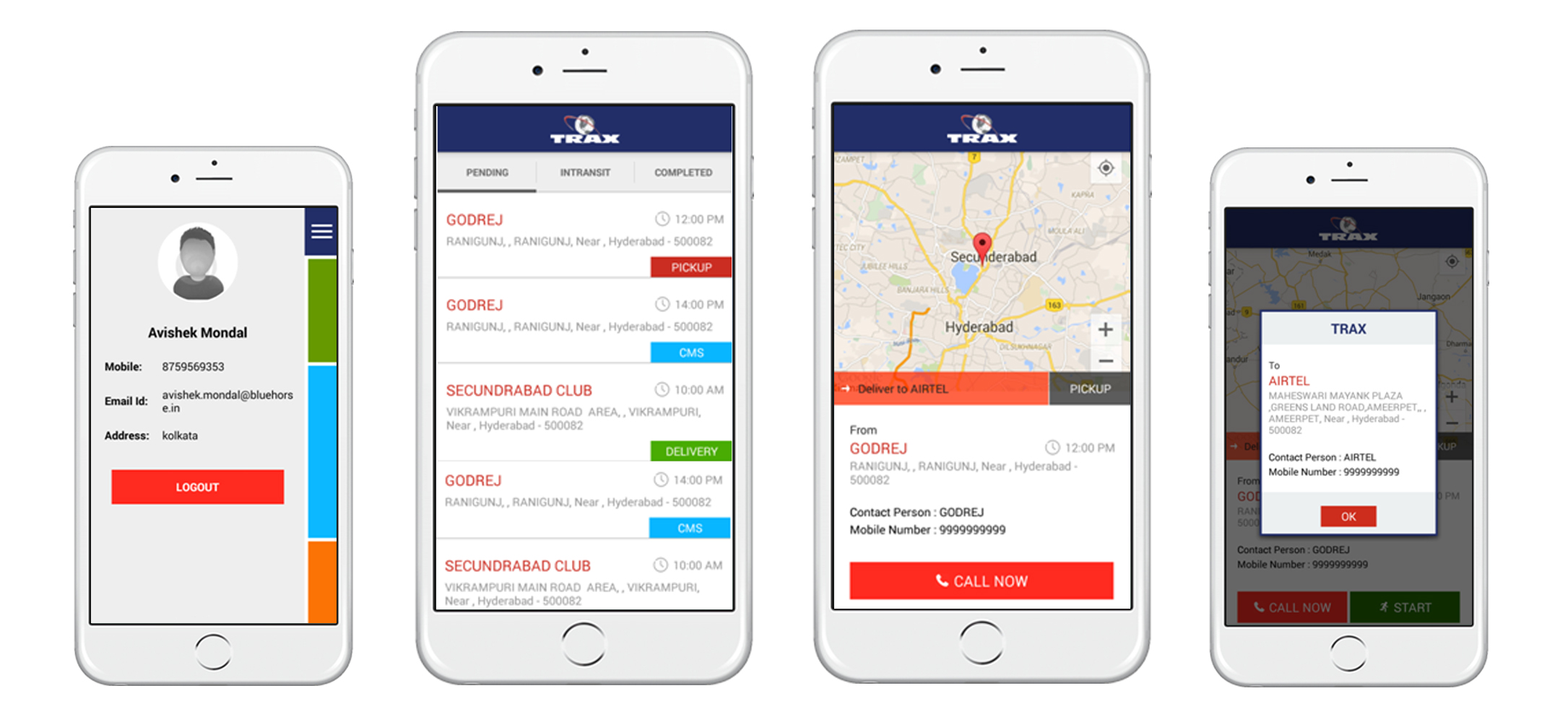 The Results Are Undeniable
The agents and the admin teams work seamlessly with maximum accountability and automation of processes which brings in efficiency. Our framework and the app has transformed an old fashioned logistics company into an efficient and savvy modern day 'start up'.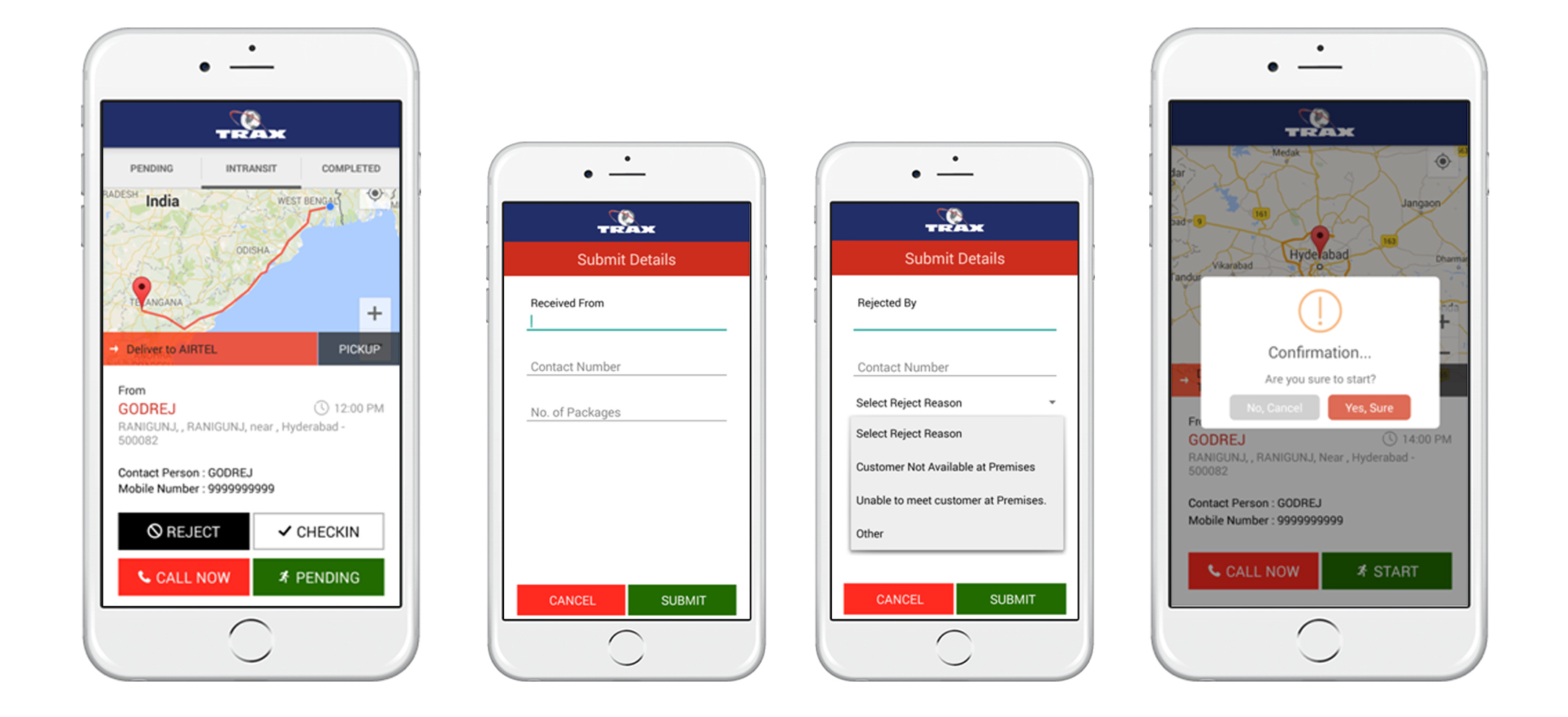 Stay Upto Date With Our Newsletter.