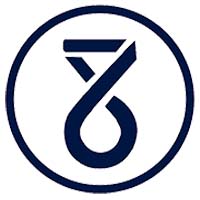 Seventy Eight Percent is a functional bag manufacturer for men, combining utility with beauty. This Hong Kong based bag merchant comes with many years of experience in manufacturing designer bags that are suitable for outdoor activities and complement users of all ages. Amazing craftsmanship and admirable design philosophy of 78 Percent attract millions of buyers, including us.
A Journey Towards Perfection
When two experts come together, magic happens. We have collaborated with expert designers to develop an attractive online storefront for Seventy Eight Percent in a way that showcases the unique aspects of their business — for instance, the excellence of their hard work and talent along with a finer knowledge of contemporary tastes.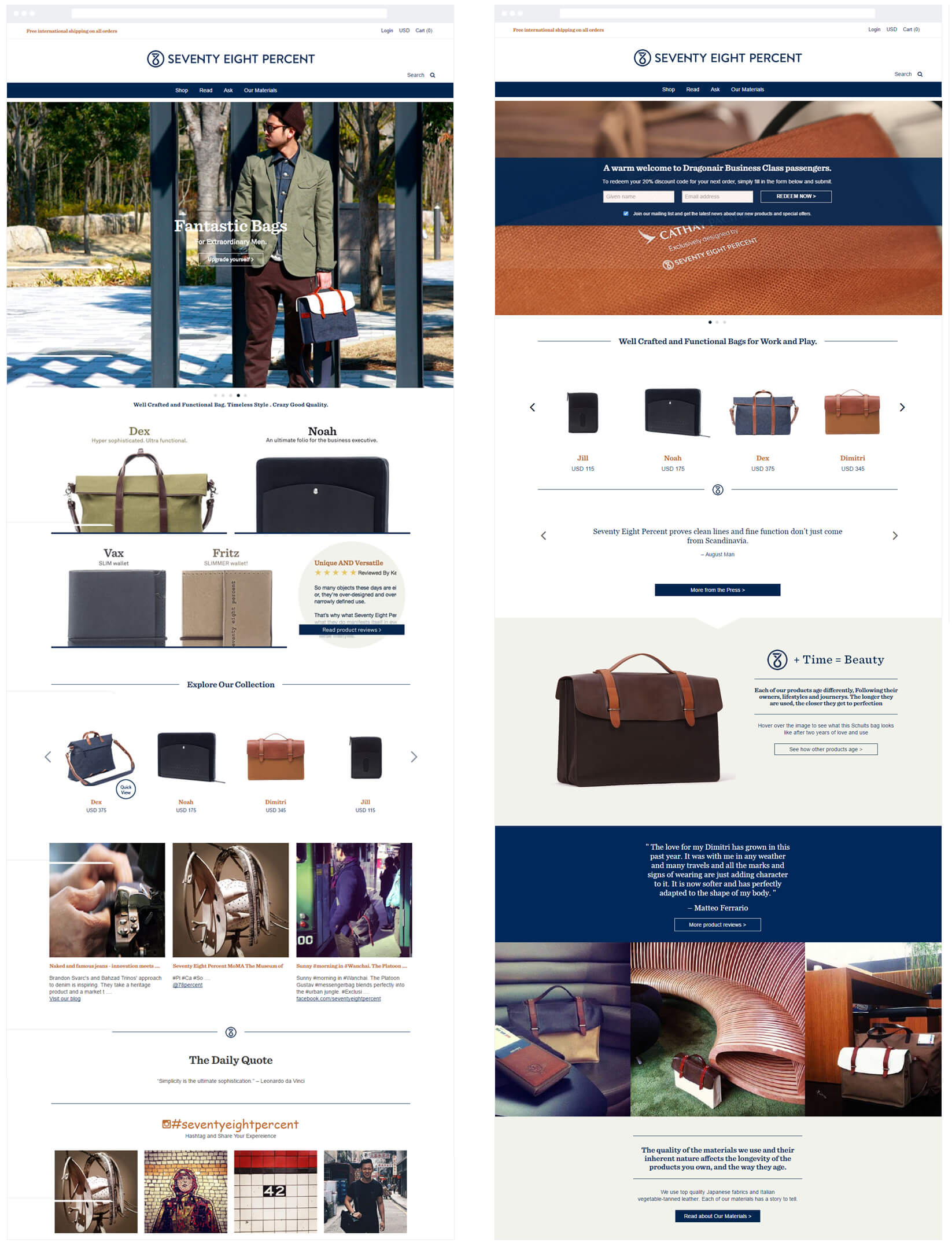 Choosing Technology: Magnificent Magento
BlueHorse has always preferred the world's greatest utilitarian e-commerce platform, and we chose Magento for this project too. Magento makes it easy to develop rapidly and customize to absolute perfection.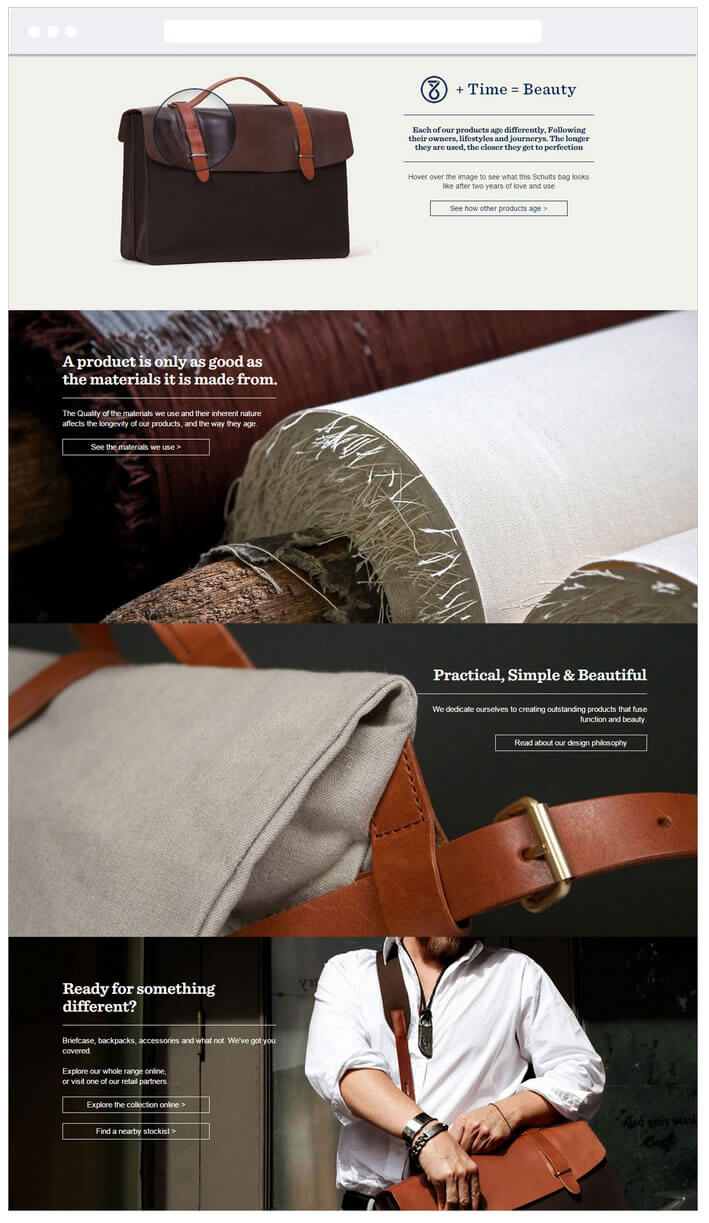 Unique Idea, Unique User Interface
User Interface (UI) establishes the identity for every website. An online store like this, that sells bags for men, requires an unparalleled yet simple UI that enables users to easily remember the site and navigate it. Our team came up with exactly that with a great deal of neatness and expressive detailing.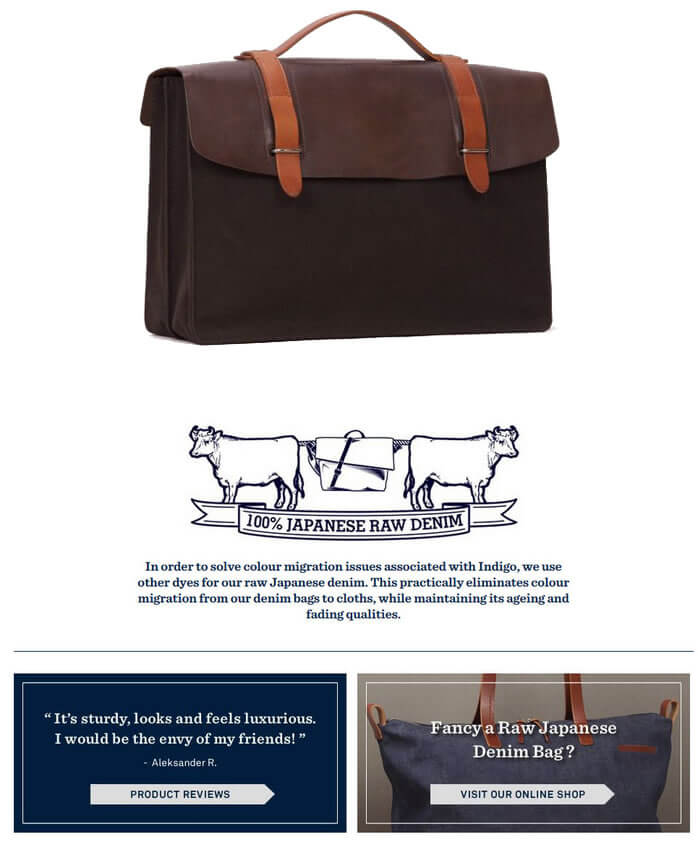 Responsive Design
An attractive design is just not enough. The more responsive a website is, the more accessible and user-friendly a brand is to its users. It just shows a different level of commitment. While Seventy Eight Percent's designers ensure the quality of leather and craftsmanship, BlueHorse gives it the final push by making a fully responsive online store that users can access seamlessly, no matter the device they're using. Where Seventy Eight Percent believes in 'Fantastic Bags', BlueHorse simply believes in Fantastic Sites
Stay Upto Date With Our Newsletter.