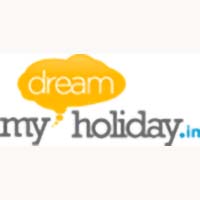 My Dream Holiday (MDH) is a simple, easy, and fun way to create personalized vacations. With over 750 destinations, 80 cities and 19 countries to pick from, it offers an intuitive way to custom build your holiday.
It Always Starts With Planning
We divided the site into three different segments – cruises, holiday packages, and hotels. Each of these had to have its own workflow, its own feature-list, and its own third-party integrations. We also had to build a smart inventory management system in the backend that could be used by admins, agents, employees, or regular users to block, book, plan, and buy from.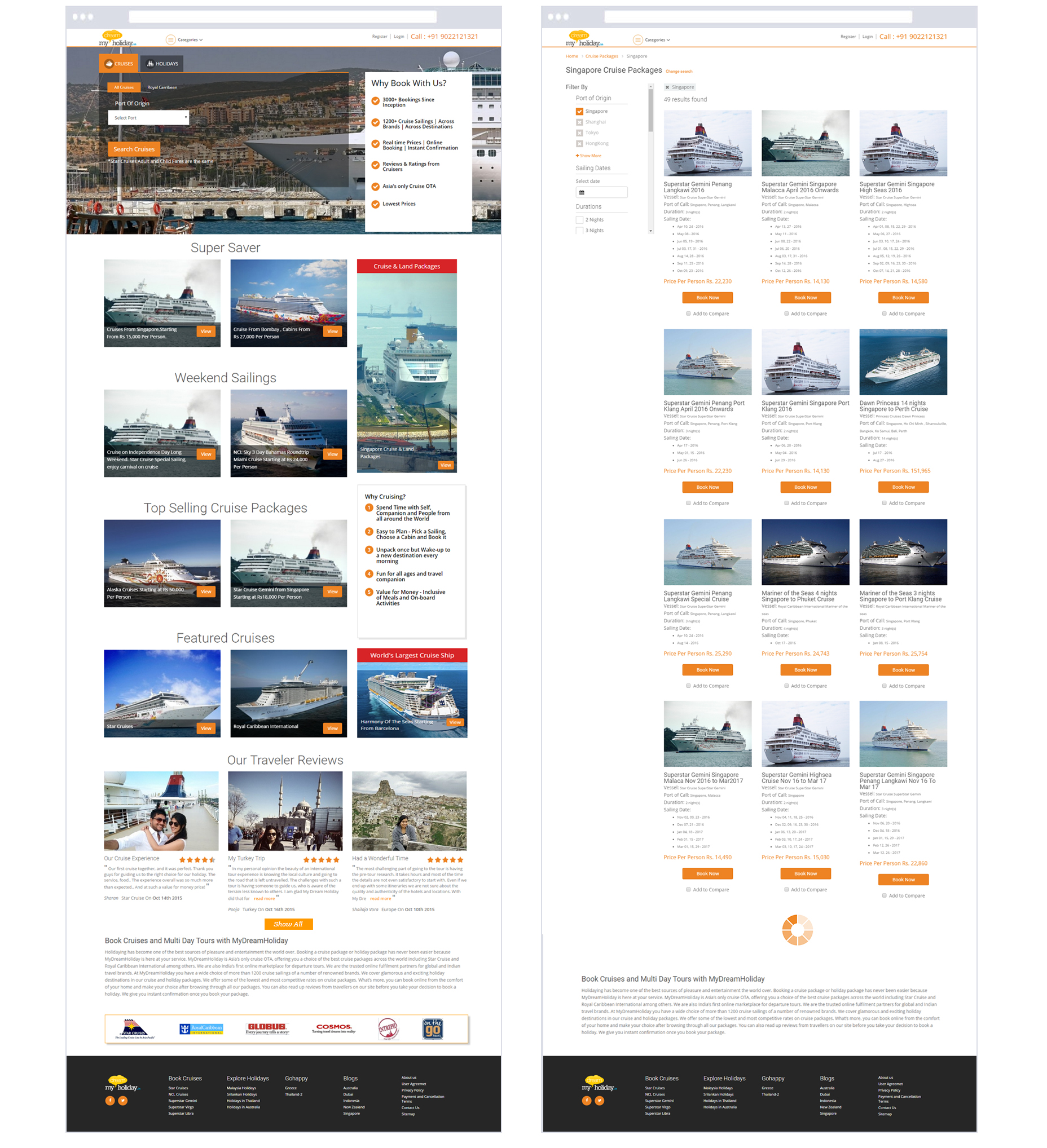 Then Comes The Details
Our design team was then involved in creating wireframes and then designing the look and feel of the project. There are different types of users in the system. A guy who's planning a cruise trip needs as much attention and care as a guy who's an agent and is doing his own business. Keeping the various stakeholders in mind, our team came up with the most efficient UI for the project.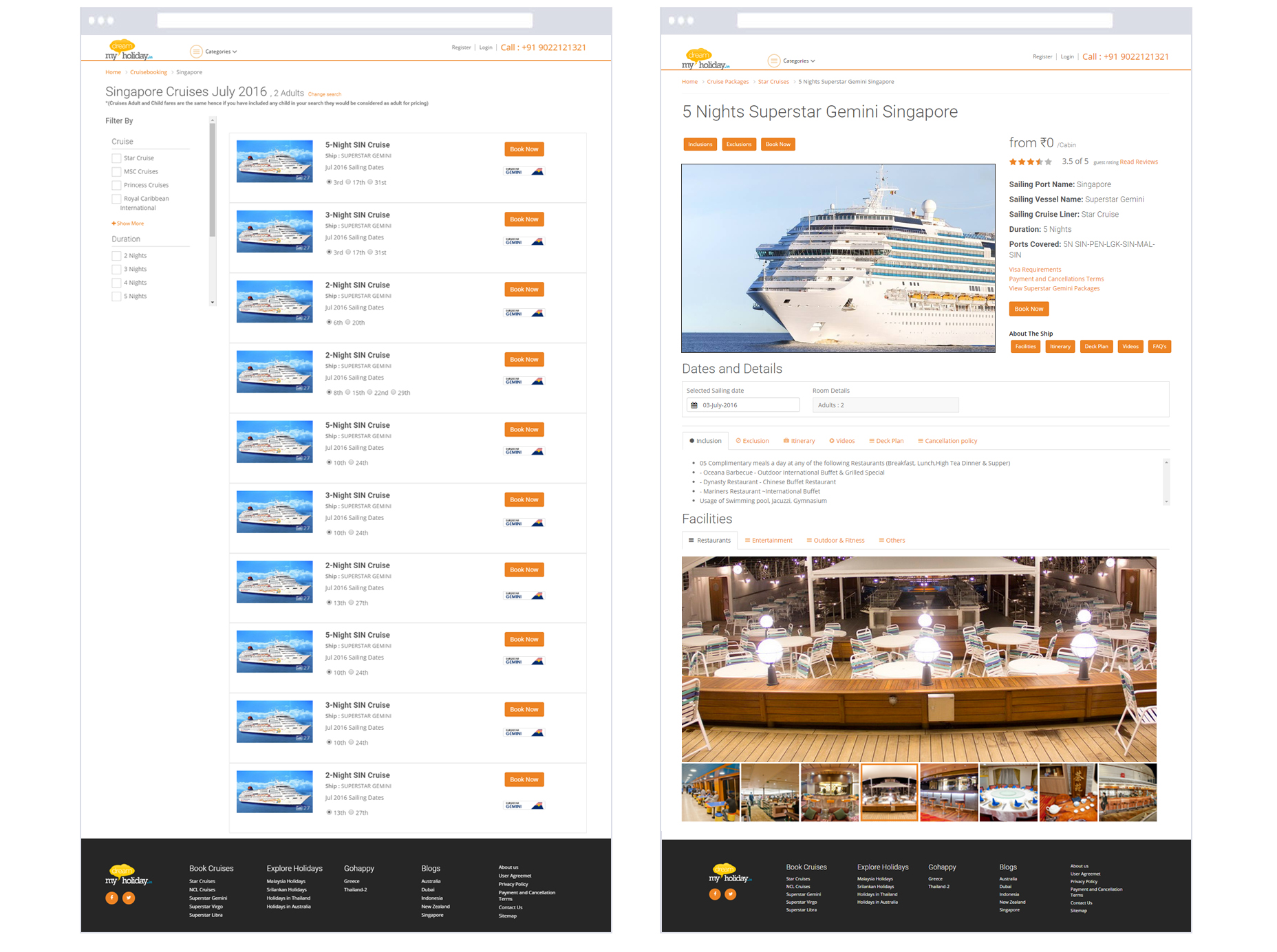 Last Comes The Technology
Since this was a lot of custom application work, we chose the Code Igniter framework for this project to build everything from ground up. Various modules had to be created and coded, and various third party integrations were enabled via xml, and we also spent quite a bit of time to optimize the performance of the site so all the modules worked as a single unit and with top speed. It was a complex project, but we came out in flying colours at the end.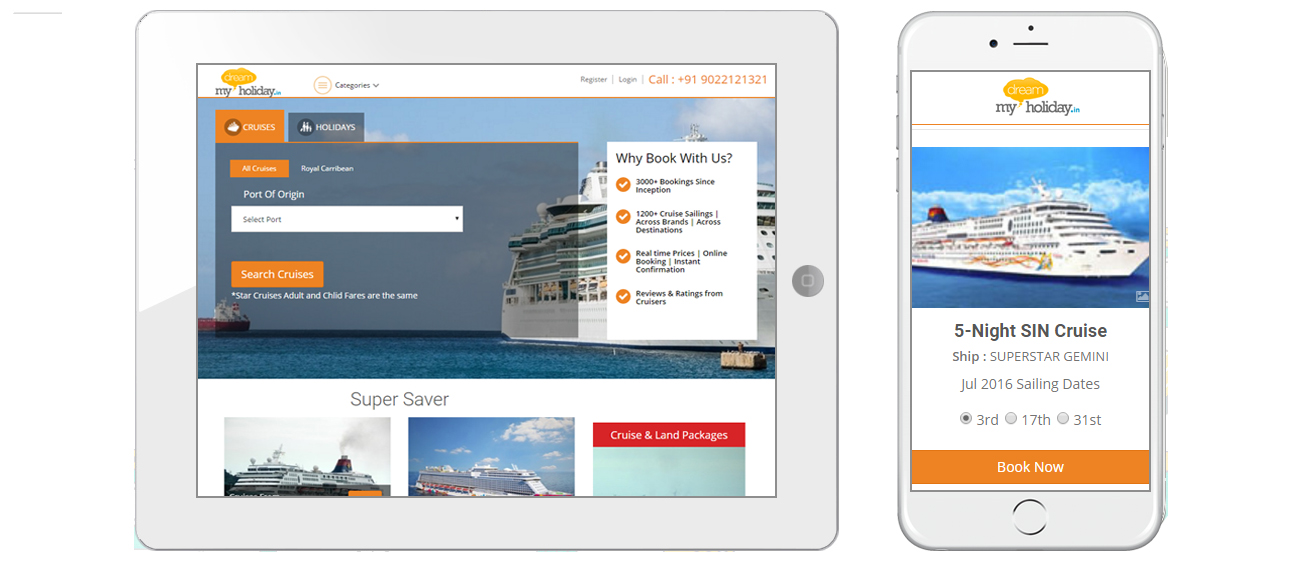 Glory Follows Us
MDH is currently the largest cruise booking service in the country, and has serviced over 3000+ customers since inception. In a competitive market, our client is the king, and it gives us immense satisfaction that it is our team that has done all the work in the background.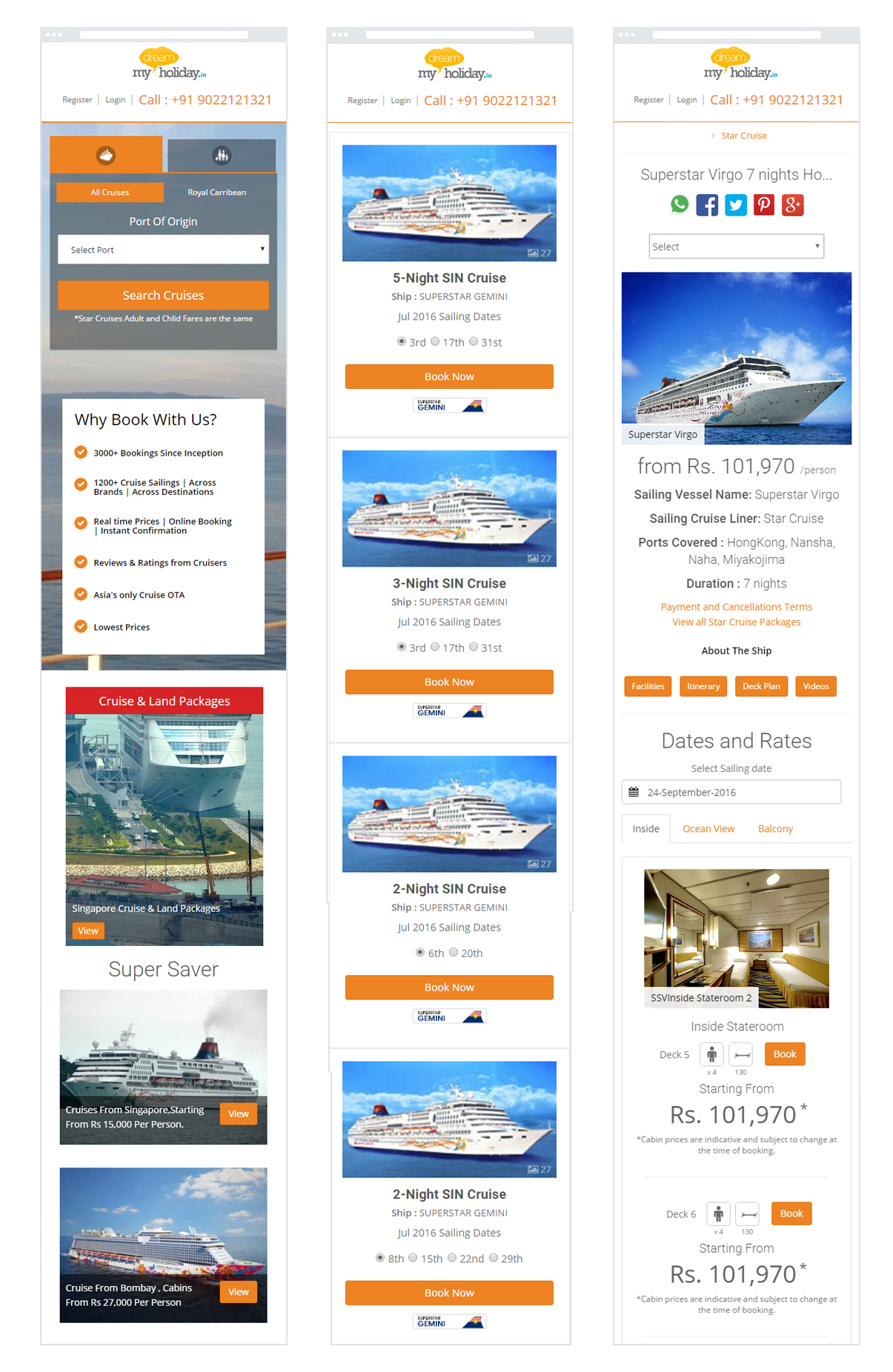 Stay Upto Date With Our Newsletter.