Manyavar portals and apps Measuring Consumer Experience Through Mystery Shopping

ESTD in 1999, Manyavar (Vedant Fashion Ltd) is India's own flourishing brand in ethnic wear and traditional festive clothings. It is the biggest and most renowned ethnic wear brand flourishing in the retail industry of India and abroad.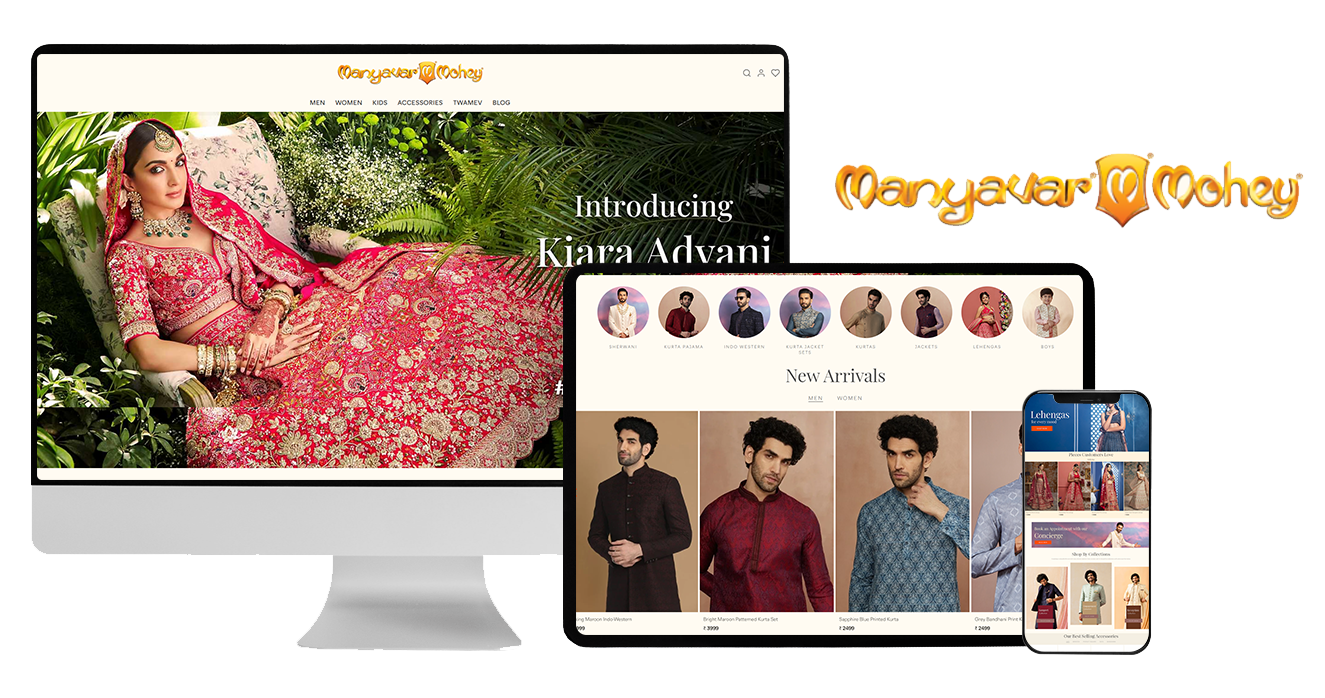 Setting up a Strong Foundation
We started our journey @ manyavar with a few challenges that manyavar were facing in their Brand eCommerce Website. Our team quickly resolved the issues creating a great first impression and laying strong Foundation of mutual respect that continues for more than 7 Years now.
With a great vision, Manyavar Management team has a great outlook towards technology based Solution and we played a perfect fit in their vision. In the last 10 years we are picking up different problem statements in the business and creating technology based solutions for them one after another. We have successfully created multiple tech based solutions which Manyavar is using in almost all phases of Business Cycle / Activist including Procurement, Manufacturing, Tracking, Quality Control, Sellin, Operations, Logistics, etc.
Below are a few tech Solutions we created for the brand:
Making ethnic wear flourish in its own country

eCommerce Website
As an ecommerce website developer,we started our journey with some issues with Manyavar.com website
After we take over the AMC of Manyavar,there were many errors including responsive which were normally taken care by the team but the main requirement was to setup multi-currency with GEO location.
Our team have finally setup the multi currency and implemented the GEO location to manage the currency format based country IP
All these problems were resolved by the team and the website was running successfully.

Vendor portal
More than 400+ vendors can use this portal to get 2000+ purchase orders from the admin. Vendors can share the goods in transit and track the goods after fulfillment of the order.
However problems were faced by the team in generating the QR size and QR item details.
However it was finally resolved by implementing the QR print with media css stickers and using Canvas QR which passed all the item details in the portal.The goods were finally resolved with just a click of a button upon scanning the QR code

Sansar portal
Inventory management is normally done through sansar portal app.The team faced challenges for implementing single sign on process at sansar.
Laravel has own builtin authentication service where we can't customize the built in authentication service. In that package when the Laravel application authenticate any user by login,no other parameters apart from username and password can be passed.
In Single sign on process a token or key is provided by manyavar client which is saved by us in the usertable.In single sign on process the token need to be verified by our team.It was challenging for the team to get that token after login using built in authentication system.
By using laravel custom login authentication system,the problem of single sign in authentication was finally solved by our team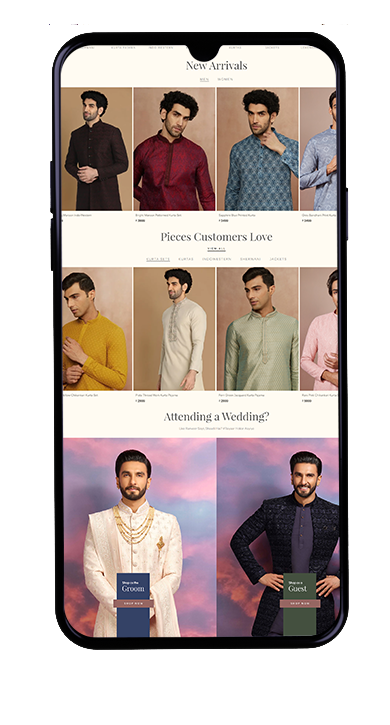 Sarthi app
There are a certain number of area service managers who have the right to review the manyavar stores can use this app available in playstore to survey the stores.
There are approx 20 ASM users whose job was to review each store in their assigned location and do a proper audit base predefined questionnaire. Every store has to follow quality and policy related standards.
The system enable this ASM to run these audits on their mobile and create tickets realtime which will be allocated directly to concerned
department.The system enable management to make frequent changes in Question and stay in top of all activities and flow of work is finally maintained.
Stay Upto Date With Our Newsletter.