Google Has Opened 1st Retail Store in the USA
The search engine giant, Google has opened its 1st ever physical retail store in Chelsea, New York City. They just made the store underneath their own office. After years of waiting and researching, they finally made it. So, let's start with the detailed specification of the store.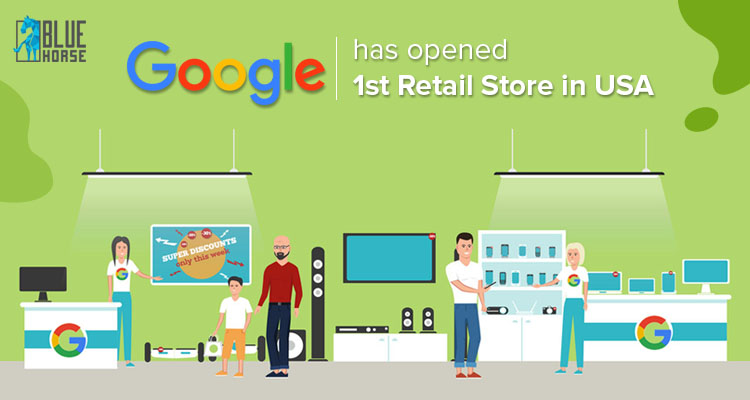 Where it was Opened and When it was started?
The store is underneath their own office in the neighborhood of Chelsea, NYC, USA. It is close to an Apple store. It was opened on 17th June 2021 at 10 am to the public.
What Type of Gadgets You can Get?
In their blog, Google announced that people can buy the products like Pixel phone, smartphone accessories, Fitbits, Nest products, and most amazingly third-party accessories like hats or T-shirts of Google Brand. The store is for single users not for Enterprise users.
What Type of Decoration Can be there?
Google always surprises us with its unique decoration style. All the furniture, like chairs, tables is made of recyclable materials. There will be lots of rooms inside the store. They called the rooms "Sandbox". Every room will be for a specific product. They made a room for Pixel phones where they showcased their low-light photography. Other rooms for living room products, Gaming products, and so on. It is having 24 language translators inside the store. You can speak any one of them. And Google will translate to English and vice versa. The store is environmentally designed. And they got the Platinum rating from Leeds. The store is more like a showroom than a store.
Covid-19 Pandemic Precautions
Google announced that all the precautions will be taken care of for Covid-19. Each of employees and customers should maintain social distancing and wear musk. And they will follow local and national guidelines from the Government.
Microsoft closed all of its retail stores last July 2020. Apple store is much more like a retail shop. But Google made some differences here. Google planned to open a store to make the people know about the products for the before-buying experience. Google is also offering technical support for their products in their store.
Conclusion:
After the success of Search engines, Android OS, Gadgets, they have started their retail store. Their store decoration is exceptional. Now, it's time to see their support services. But as it is Google, we can expect a better experience than other branded companies. Hope you will read and like my blog. Please share your experience in the comment section. See you on my next tech update blog.