8 Top Reasons why we should Use Magento for ecommerce
Magento is one of the most sophisticated eCommerce platforms. It makes eCommerce purchasing and selling much easier, more convenient, and more productive for both seller and customer, making the eCommerce world more productive and profitable. This blog post will discuss Magneto's eCommerce effectiveness and the rising demand for Magento developers.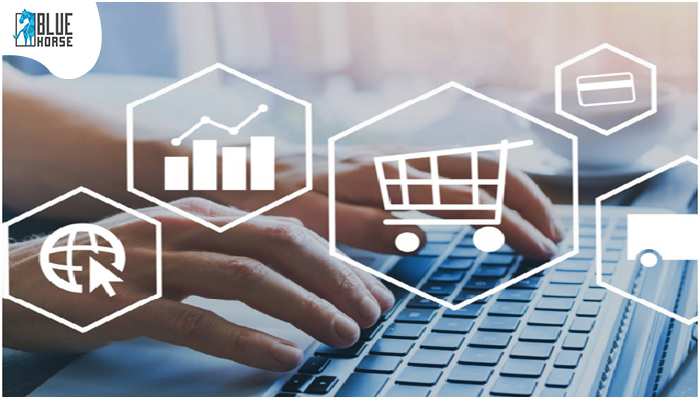 Benefits of Magento eCommerce Development Service
Magento offers its customers a user-friendly platform that provides various features to improve customer experience and SEO optimization of e-commerce stores. The following are the reasons why you should choose Magento.
Sets your store apart:
The e-commerce market is evolving; your eCommerce site should have a distinct digital identity and an artistic touch that distinguishes it. Magento allows you to build a distinct design that boosts the digital visibility of your eCommerce store. As Magento evolves on a daily basis, a plethora of designs, visuals, and themes are becoming available that can miraculously boost your eCommerce presence, making your eCommerce site more productive and robust.
Search Engine Optimization
Magento provides its users with effective Search engine optimization for eCommerce stores, making your eCommerce site SEO-friendly, responsive, and device compatible, thus improving your consumer experience. Furthermore, Magento provides a wonderful possibility for your eCommerce site to obtain organic and increased traffic. Because the software was designed with SEO efficiency in mind, it increases your chances of showcasing your goods on Google, Bing, and other search engines. It provides several bespoke search engine optimization choices.
Incredible content and store management:
Fresh and appealing content is vital for each e-commerce site; however, managing many stores from various platforms may be stressful and time-consuming. One of the most useful and productive features of Magento is the ability to manage many stores from a single platform, as well as flexible and seamless content management.
Multiple Languages and currencies:
Magento eCommerce Development Service Provides numerous language and currency operations to extend your eCommerce store's reach to a bigger market network, making it accessible to a huge number of clients from various geographical regions. So, setting up your eCommerce site in many languages allows your users to browse your site in their preferred language, increasing consumer engagement. Multiple currencies help businesses since they speed up decision-making and efficiency.
Reliable and safe:
Magento eCommerce development service provides its users with one of the most users friendly, easily accessible, and secure platforms. So, Magento's e-commerce development service is free of any technical risk of a hacking or virus attack.
Fast WebPages loading:
Everyone is in a hustle and doesn't want to wait for web pages to load. The faster your site loads, the better its bounce rate and clientele. Magento offers the great advantage and benefit of easy, fast and seamless speed for loading your e-commerce web pages.
Easy customization:
With Magento's quick customization capability, you can effectively code your e-commerce store visuals, product branding, and layout from scratch.
Magento Extension:
A Magento extension is a collection of instructions to accomplish a particular purpose in Magento. So, technically its manual includes PHP and XML files systematized into blocks, controllers, helpers, and models related to a single corporation feature. Magento extensions allow smooth coordination and functioning of your e-commerce store. So, the extension of Magento enhanced eCommerce store functionality by improving the efficiency of your online store. Not only this, but users that have benefited from the Magento extension said that their customer reach and business productivity levelled up with the addition of the Magento extension.
Bluehorse.in has a team of experienced Magento developers available to help potential clients with their e-commerce needs.